<- Home
Webshop

This site will continuously be updated with new works made out of discarded material from my work production during the years.
September 2023
Welcome!
So far this website contains works from a brand new series of works called NNCWCPT which is handmade by recycled leftover materials from the work production of
N9drou ngharsou chejra (We could plant a Tree).
The first works are now available here.
Each work contains
both
pillow cover, duvet cover.
Edition: 30
Production year: 2023
Washing/Drying: 60°C ok (40°C recommended), tumble dry ok
Materials: Mix of recycled c/p (cotton/polyester, 50/50) and 100% OEKOTEX cotton
Weight: approx. 1,5 kg
Price: 1.500 DKK incl. 5% artist VAT + 50DKK shipping
Price all in all: 1550 DKK
Payment method: Bank transaction
Reg.nr.: 8401
Account no: 0005449782
-> Please write the work number(s), your name and your address in the transaction.
-> Please write me an email as soon as you've started the transaction, so I can make sure to reserve the work(s) to you!
Example:
0001 & 0002, Maria N. Ramouk, Sundholmsvej 46, 2300 KBH S, DK

NB:

- If you're residing outside of Denmark please write me an
email.
- Costumers are in charge of any bank transaction fees that may occour
The duvet and pillow covers are made from left-over material from the production of the work
N9drou ngharsou chejra (We could plant a Tree)
. The work was installed at Roskilde Festival 2023 and is furthermore travelling to GRASP Festival in September 2023.
The work is made from discarded textiles from Elis DK and Upcy (DFDS).
This bed linen-series is furthermore made from the discarded textiles from the production of this work. This means, that the duvet and pillow covers are dyed from madder root and indigo and sewn from leftover textiles which were discarded from the production of
N9drou ngharsou chejra (We could plant a Tree)
.
Each work is signed and numbered individually and comes in a handsewn, matching bag.
Please be aware that:
- All of the works are handsewn and hand dyed by me in my studio in Copenhagen, Denmark. This means that all off the works are unique! Varientions occour and there might be small differences in the sizes.
- The colours in real life may vary from the documentation of the works.
- Washing and using the product/work is at your own risk and it'll - as any other textile - show signs of use over time.
- Works will be shipped twice a week (unless other stated), whenever the payment is received.
-It isn't possible to make custom made orders.
NNCWCPT 009
NNCWCPT 008
NNCWCPT 007
NNCWCPT 006

NNCWCPT 005
NNCWCPT 004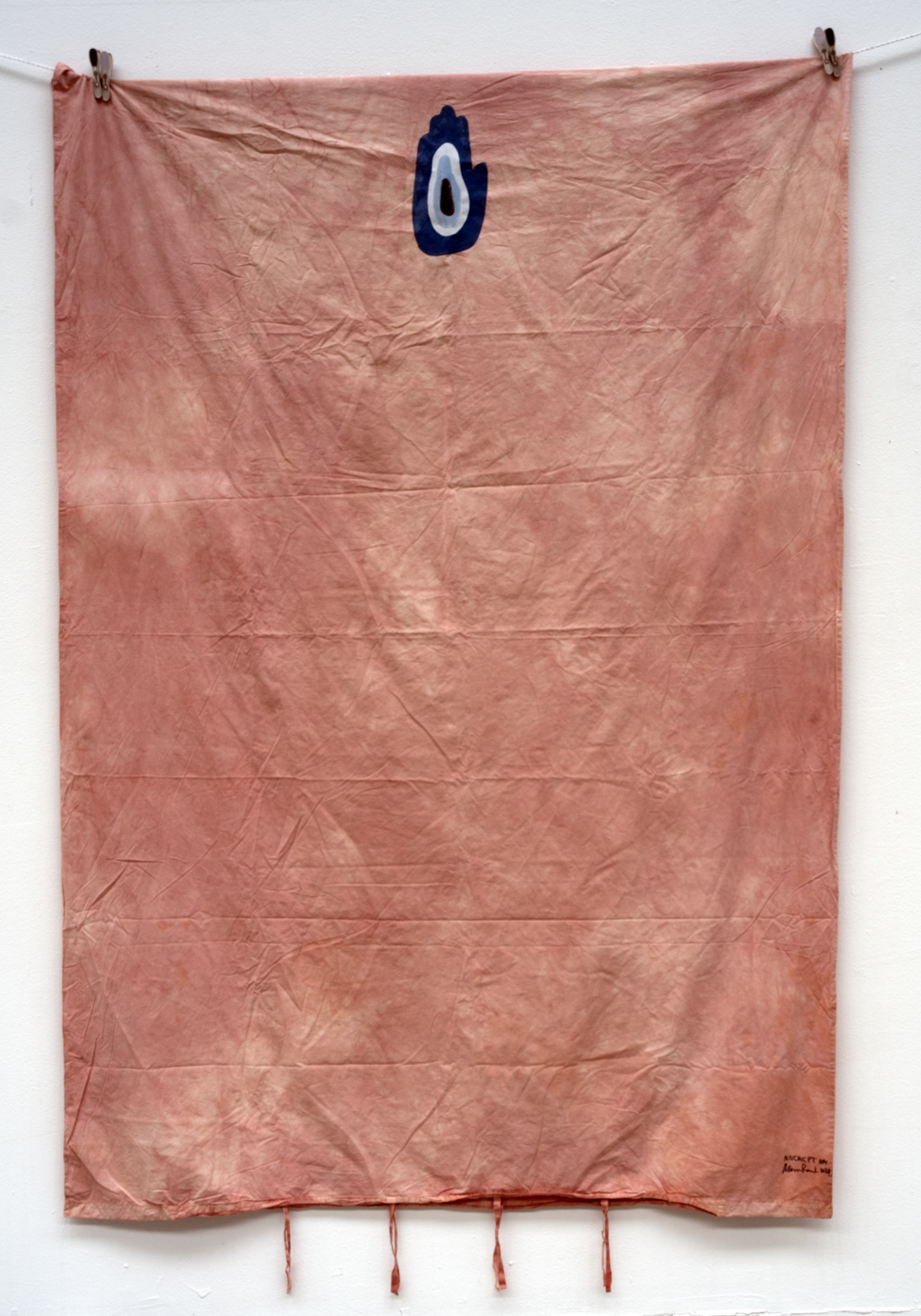 NNCWCPT 003
NNCWCPT 002
NNCWCPT 001